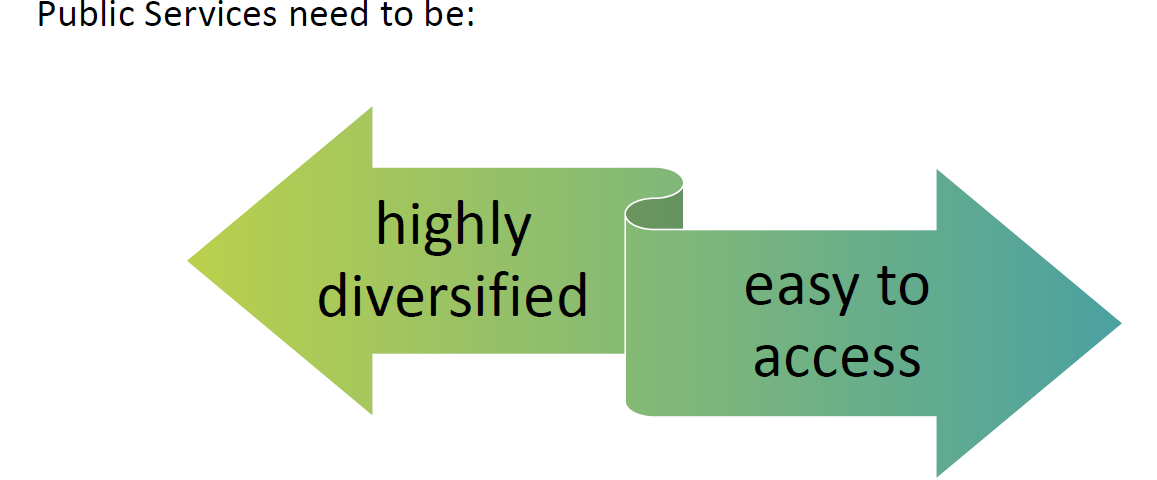 I have been part of the Civic Tech Sisters Program, bringing together 10 Ukrainian and 10 German women in Civic Tech and providing them with mentors July to November 2020. My Civic Tech Sisters mentor is the Kyiv-based Open Government Activist Nadiia Babynska. Nadiia connected me with Mykhailo Kornieiev, State Expert for open data development in the Ukrainian Ministry of Digital Transformation. I had the opportunity to talk with Nadiia and Mykhailo about the implementation of open standards to make data on public services available, interoperable and reusable at local, national and cross-border level.
Here are my slides: Open Public Services Data
Mykhailo showed me the Ukrainian Digital Gateway to public services, https://guide.diia.gov.ua/ and Nadiia gave me another resource, https://data.gov.ua/ , based on Ukranian legislation.
I am looking forward to seeing Open Data on Public Service becoming more and more complete and interoperable on an international scale. Register for upcoming events:
Nadiia with her dog Snupka, Mykhailo, Clarisse discussing Open Public Services Data
Written by Clarisse Schroeder. Clarisse is a member of the civic organisation OffeneKommunen.NRW, based in North Rhine-Westphalia, Germany. Clarisse has worked as a teacher, translator, project manager and public IT consultant in Switzerland and Germany.